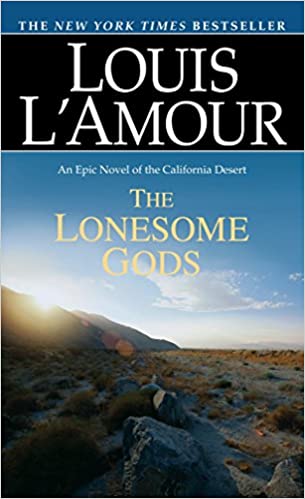 "I am Johannes Verne, and I am not afraid."
 
This was the boy's mantra as he plodded through the desert alone, left to die by his vengeful grandfather. Johannes Verne was soon to be rescued by outlaws, but no one could save him from the lasting memory of his grandfather's eyes, full of impenetrable hatred. Raised in part by Indians, then befriended by a mysterious woman, Johannes grew up to become a rugged adventurer and an educated man. But even now, strengthened by the love of a golden-haired girl and well on his way to making a fortune in bustling early-day Los Angeles, the past may rise up to threaten his future once more. And this time only the ancient gods of the desert can save him.
More info →
A beautiful edition with the formatting and all 13 N.C. Wyeth illustrations from an early version (The SeaWolf Press Kindle version has all these in color.) The cover is also a N.C.Wyeth painting. Use Amazon's Lookinside feature to compare this edition with others. You'll be impressed by the differences. Don't be fooled by other versions that have no illustrations or contain very small print. Reading our edition will make you feel that you are back on the island with Robinson. If you like our book, be sure to leave a review!
The Life and Strange Surprizing Adventures of Robinson Crusoe was first published in 1719 without any reference to its author, Daniel Defoe. The book was presented as a true autobiography of a castaway marooned for 28 years on an uninhabited island. It was been considered one of the first English novels. and is one of the most published books in history. Crusoe becomes self-sufficient using material salvaged from shipwrecks and endures cannibals, earthquakes, and mutineers before his final rescue. He rescues a native who has escaped from cannibals and names him Friday in reference to the day of the week he was found. The book's plot is believed to be based on the story of the real-life castaway Alexander Selkirk.
More info →