The enduring and engaging guide to educating yourself in the classical tradition.
Have you lost the art of reading for pleasure? Are there books you know you should read but haven't because they seem too daunting? In The Well-Educated Mind, Susan Wise Bauer provides a welcome and encouraging antidote to the distractions of our age, electronic and otherwise.
Newly expanded and updated to include standout works from the twenty-first century as well as essential readings in science (from the earliest works of Hippocrates to the discovery of the asteroid that killed the dinosaurs), The Well-Educated Mind offers brief, entertaining histories of six literary genres―fiction, autobiography, history, drama, poetry, and science―accompanied by detailed instructions on how to read each type. The annotated lists at the end of each chapter―ranging from Cervantes to Cormac McCarthy, Herodotus to Laurel Thatcher Ulrich, Aristotle to Stephen Hawking―preview recommended reading and encourage readers to make vital connections between ancient traditions and contemporary writing.
The Well-Educated Mind reassures those readers who worry that they read too slowly or with below-average comprehension. If you can understand a daily newspaper, there's no reason you can't read and enjoy Shakespeare's sonnets or Jane Eyre. But no one should attempt to read the "Great Books" without a guide and a plan. Bauer will show you how to allocate time to reading on a regular basis; how to master difficult arguments; how to make personal and literary judgments about what you read; how to appreciate the resonant links among texts within a genre―what does Anna Karenina owe to Madame Bovary?―and also between genres.
More info →
For the Christian student of rhetoric, manipulative sophistry is clearly out of bounds. But putting careful thought into what constitutes eloquent speech and persuasive argument is not. What many people dismiss as a bunch of rhetoric is simply poor rhetoric. There is a Christian approach to the craft of memorable and effective expression, and it is the task of this book to lay out that approach.
More info →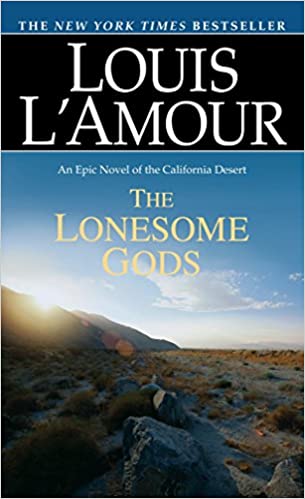 "I am Johannes Verne, and I am not afraid."
 
This was the boy's mantra as he plodded through the desert alone, left to die by his vengeful grandfather. Johannes Verne was soon to be rescued by outlaws, but no one could save him from the lasting memory of his grandfather's eyes, full of impenetrable hatred. Raised in part by Indians, then befriended by a mysterious woman, Johannes grew up to become a rugged adventurer and an educated man. But even now, strengthened by the love of a golden-haired girl and well on his way to making a fortune in bustling early-day Los Angeles, the past may rise up to threaten his future once more. And this time only the ancient gods of the desert can save him.
More info →