SS #112 – What is an educated person?
Everyone has an educational philosophy, whether they've thought about it or not. But it's so much better if we think about it, especially if we're spending half our days (or more!) educating people!
In episode 110 we discussed the first essential question for an educational philosophy: What is a human? After all, every education starts with an anthropology.
Then in episode 111 we discussed what education actually means. If we don't know what it is, what is its nature, how can we give it or get it?
Today we'll be putting the two together as we discuss what an educated person is. What is our end goal?
Listen to the podcast:
TUNE IN:
Apple Podcasts | Spotify | Stitcher
A Portrait of a Graduate
Today's Hosts and Source
Brandy Vencel
continued her own education while homeschooling her 4 kids and investing herself in knowing & applying Charlotte Mason's wisdom.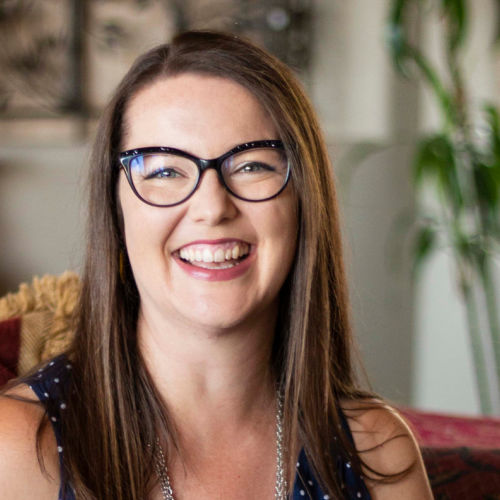 Mystie Winckler
continued her own education while homeschooling her 5 kids, researching and working out what classical Christian education really means.
Scholé Everyday: What We're Reading
Mystie is finally reading this classic with her new local book club.
Abby is learning about the pride and power of those who set themselves up as visionary leaders.
Brandy is amusing herself to leisure after an intense summer of school administration.
Educated people read and think
You can't be educated if you don't read and if you don't think about what you read. The ability to read thoughtfully, and to think for yourself about what you read is essential to being well educated.
One of the main goals of our homeschool ought to be graduating readers. The quality of "being a reader" doesn't mean being someone who always chooses to read in their spare time, it means being someone who has the ability to read and engage with what they're reading.
"People are naturally divided into those who read and think and those who do not read or think; and the business of schools is to see that all their scholars shall belong to the former class; it is worthwhile to remember that thinking is inseparable from reading which is concerned with the content of a passage and not merely with the printed matter."

Charlotte Mason, Philosophy of Education
Educated people rule their emotions.
You can't be educated without exercising self-control. Being educated necessarily changes the patterns of your life, true education brings maturity.
Knowledge truly possessed should be applied to how you conduct yourself. And being a reader is part of that also, reading widely and experiencing many different situations and challenges through literature gives us an idea of how to rightly respond.
Educated people put knowledge into practice
You can't be educated merely by knowing a lot of information. Does that information affect the way you live? Can you take what you know and act on it?
Education is the habituation of the mind and body to will and act in accordance with what one knows.

David Hicks, Norms & Nobility
For our small children, this can begin as pretend play, having the opportunity to apply and act out the things they've been learning about. Another way we can encourage doing and not just learning is by give children real, meaningful work, this gives them a genuine way to be helpful and a sense of accomplishment.
Educated people care about many things
If you don't care, do you really understand? Teaching our kids to be interested in many things actually gives them a more interesting life. Being educated looks like caring deeply about things and caring about many different kinds of things.
""The question is not,––how much does the youth know? when he has finished his education––but how much does he care? and about how many orders of things does he care? In fact, how large is the room in which he finds his feet set? and, therefore, how full is the life he has before him?"

Charlotte Mason, School Education
An educated person has discernment
Education makes you difficult to manipulate. You approach texts and media and people with insight and discernment because you've been exposed to a broad range of ideas and you're anchored in history. You pay attention and are able to use what you observe and what you read to evaluate what people tell you. Educated people have gotten true wisdom and apply that to how they live.
An educated person listens to instruction
Education does not make you arrogant or proud. An educated person is humble and teachable, always. Truly educated people can admit what they don't know, and when they're wrong.
A good starting place is reading Proverbs a lot as a family, hearing that practical wisdom again and again is a great way to learn humility. Realizing that people aren't all good or all bad, and having the humility to change your opinion is also important, and reading authors like Plutarch or Shakespeare helps with that.
Education does not stop with graduation.
We as moms can still become educated, and we don't have to bring our children to the point of finished product. When a student graduates from high school, they won't have any of the above points down perfectly, but our goal is to have them firmly set on the path to becoming more and more educated.
Mentioned in the Episode
Listen to related episodes:
Many families stop homeschooling once their kids reach high school. After all, high school is harder and much more is at stake. Homeschooling high school is understandably intimidating. Of the families that do homeschool high school, most use at least some outsourcing of classes in one way or another. Outsourcing classes is a great option…
Podcast: Play in new window | Download