SS #129 – Education: Physical Habits (with Charlotte Mason)
In her book School Education, Charlotte Mason has four chapters on habits that we thought would be valuable to discuss. We often talk about HOW to train habits, but not necessarily what to train. These chapters say very little about the HOW. Instead, they talk about the WHY and then the WHAT – WHAT habits should we form anyway?
Charlotte Mason has four categories of habits, one for each chapter. Today, we are starting with the first one: physical habits.
Listen to the podcast:
TUNE IN:
Apple Podcasts | Spotify | Stitcher
Training in Physical Habits
Today's Hosts and Source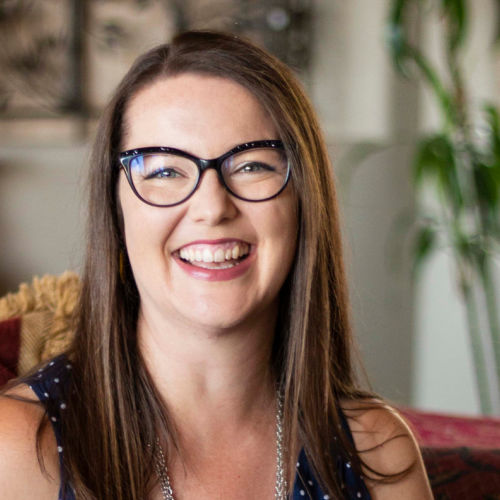 Mystie Winckler
has graduated 2 of 5 kids from her homeschool; the physical habit she fails is self-restraint when chocolate is in the pantry.
Abby Wahl
has graduated 2 of her 5 kids from her homeschool; Abby puts the others to shame when it comes to physical habits.
Charlotte Mason's third volume contains a chapter on physical habits – and it includes more than you might think! If you want to follow along with our discussion, check out chapter 10.
"It is a curious thing that we, in the full light of Revelation, have a less idea of vocation and of preparation for that vocation than had nations of the Old World with their 'few, faint and feeble' rays of illumination as to the meaning and purpose of life. 'Ye are your own,' is perhaps the unspoken thought of most young persons–your own, and free to do what you like with your own."

Charlotte Mason, School Education
Scholé Everyday: What We're Reading
Mystie is reading this large book with a local book club, all about how four British folkways created American culture – with elaborate details about what makes up each folkway.
Abby brings a relevant title to the topical discussion to her Scholé Everyday.
Brandy is reading this aloud with her teens in order to expose them to genres they are all unfamiliar with – for that goal, she is succeeding.
Our usual focus on habits is how we build habits. We learn about the process and method of habit building, but less on the actual habits themselves and the purpose of each individual habit. In this series, we'll be using Charlotte Mason's elaboration of 4 different kinds of habits to discuss what we should be cultivating in ourselves and our children.
Living with our bodies under authority
The main reason we work on our physical health and habits is that our body is not our own. We live under the authority of God, who gives us commands and requires worship with our bodies.
Our physical habits and training aren't cultivated so we're better specimens for the sake of our own comfort or attractiveness, but to better glorify God.
Charlotte Mason's Physical Habits
Here's a bullet point list of physical habits according to Charlotte Mason:
Self-restraint
Self-control
Self-discipline
Alertness
Quick perception
Fortitude
Service
Courage
Prudence
Chastity
Self-control
We can't give our children virtues we don't pursue ourselves. It starts not with giving our children something they need, but with desiring these virtues for ourselves and working toward them. Then we can invite our children along on our growth path.
Because we as a society have divorced virtue from knowledge, we no longer connect self-restraint with education or self-indulgence with ignorance and folly.
Self-restraint is the consequence of teaching our children to think of others before they think about what they want for themselves.
Heroes have to work when it is hard and uncomfortable, in circumstances of want and need, so that means our kids need practice in denying themselves and being fine with minor discomfort and small annoyances.
Making habits personal
It takes a long time to teach mechanics and physical motions and habits, but the goal is more than knowing what to do or even just doing it. The goal is to enjoy and desire the good habits for oneself. Personally desiring the habits is what makes habits stick, not mere practice, especially forced practice.
The draw of good physical habits ought to be in joining the ranks of responsible adulthood. We want our boys to desire manhood and be working toward earning that position. We want our girls to desire motherhood and be working toward preparing for that position.
Because society doesn't reinforce those expectations, we have to work even harder to give those positions the honor they are due and respect our children's efforts toward them.
Surprising physical habits
Charlotte Mason lists alertness and quick perception as physical habits that we might not ever think about as either physical capacities much less habits.
Practice improves these abilities, so it is the job of educators to call students to the cultivation of the abilities and also being able to direct attention habitually in these ways.
Fortitude as physical habits
Fortitude is both steady effort and not complaining about it or drawing attention to the effort we're expending.
"Every kind of fretfulness, impatience, resentfulness, nervous irritability generally, grows with expression and passes away under self-control. It is worth while to remember that the physical signs promote mental state just as much as the mental state causes the physical signs."

Charlotte Mason, School Education
Fortitude and courage counts the right thing to be done as more important than the self, the doer. It is worth giving your life, as the martyrs, for something that matters more than your comfort, more even than your own individual life.
Mentioned in the Episode
Listen to related episodes:
This is the second in our four-part series on Charlotte Mason's chapters from School Education that cover the training of physical, intellectual, moral, and religious habits. Today, we're discussing the training of intellectual habits. First, though, we need to go through Charlotte Mason's paradigm for thinking about these things. Habit Training with Charlotte Mason Series…