The annual Scholé Sisters Retreat is coming and we are excited to announce not only our topic, but our brand new format and approach to the online/local retreat model.
Mystie is mourning the passing of the L-series of retreats, but everyone else is partying at the memorial because we're going practical and nitty-gritty!
Listen to the podcast:
TUNE IN:
Apple Podcasts | Spotify | Stitcher
Scholé Sisters' Online Local Retreats Get a Makeover!
Today's Hosts and Retreat Speakers
Brandy Vencel
is a homeschooling mom of 4 who will spill the beans on what memory work looks like in her home.
Pam Barnhill
is a homeschooling mom of 3 who will teach us how to do a memory palace with our kids.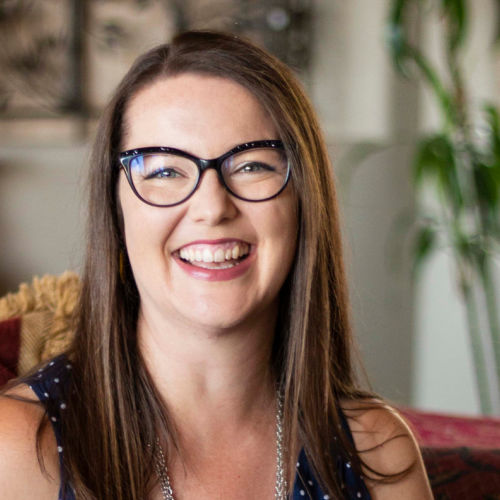 Mystie Winckler
is a homeschooling mom of 5 who thinks of memory as reminiscing, reminding, and rote.
Abby Wahl
is a homeschooling mom of 5 who will help us apply the memory methods directly to our own home contexts.
No more hour-long talking heads!
After nearly two years of everything being on Zoom, of everyone and his brother wanting you to listen to long online lectures when what you want is actual camaraderie, we decided the online retreat model needed a little shaking up.
Zoom fatigue is real. We don't want to be just another chance to sit in front of your computer watching people talk all day.
It's not really a retreat-like atmosphere or effect to hear one speaker after another hit you with a boatload of information, even if it's encouraging and useful.
Our Homeschool Essentials retreat series will be recorded differently, offering a variety of voices and a give-and-take conversational approach that will better facilitate a restful approach to learning.
Our online retreat can be local
Isolation is detrimental to health. We are doing as much as we can to make it easy to build your local community by hosting a life-giving local retreat day.
We need more than just information. We need discussion, rapport, conversation with other moms, face-to-face.
Invite 1 friend, 10 friends, or your whole homeschool community to spend a day together not only learning, but discussing and applying together.
Can't do that? That's ok. We will be facilitating small groups to discuss and apply if you attend live. It's more Zoom, but it will be personalized and relational, with an emphasis on application and practicality.
Tackling Homeschool Essentials
Principles are practical, but can be applied in many different ways in different homes. We will be sharing how we apply principles
Philosophy, even good and true philosophy, is useless if it's not lived out. But we all need more vivid, real-life examples of what our philosophy looks like on the ground.
Each of us have the same philosophical assumptions, but our homeschool days look very, very different. We are excited to begin sharing more about how we each make the principles work in our own homes and how we are united in principle while differing in practices.
This year's retreat as well as the future Homeschool Essentials retreats will be encouraging and applicable to all Christian homeschoolers, no matter what label (if any) they claim for their style.
Our goal for these retreats is not to convince everyone to be classical, but rather to facilitate knitting together of local community around universally applicable ideas, to show that our practices can be different but we can still be friends, to show that conversation is best when not everyone is cookie cutter.
Our new retreat format
We will have four different sessions, but instead of having one person speak for nearly a full hour and then having a short discussion time between talks, we're going to have a more interactive set of sessions.
Each session will be formatted a little differently, but there will be conversation between multiple people, some shorter soliloquies, and some hands-on guided activities – all interwoven in the session.
Each session will end with a mini application session, where Abby will go over the main takeaways and walk everyone through a short journaling/note-taking activity that will enable us all to make practical applications in our own home.
Between sessions we will leave more time for discussion in your local meetups so that they do not feel hurried or frantic. If you're not meeting up with friends, we'll also have Zoom breakout rooms available on the day of the retreat so you can discuss the ideas with 3-4 other likeminded moms. Through conversation, we soak in the information and apply it better.
Memory is essential to learning
Our topic this year is memory in its many forms. Memory includes memorizing Scripture and poetry, but it's also so much more. Memory in learning includes our ability to remember. If we can't remember what we learned, did we really learn it?
But we're not simply defining what memory is and is not, nor its history in education. We're digging into the nitty gritty of memory practices in our homeschool.
Pam will lead us in a memory palace, teaching us how to easily memorize poetry as a fun activity with our kids. If nothing else, by the end of the day, you'll have a poem memorized with us!
Abby will lead us through some muscle-memory training exercises that encourage brain activity and connection. Learning is about more than our minds. It includes our bodies.
All four speakers will share actual curriculum and techniques they have used to improve their memory practices.
Mystie will share about how memorization does not need to be word perfect to be beneficial.
Brandy will share about the connection between narration and the ability to remember what we've read.
Local hostesses get a package in the mail!
Because we want to make it easy and fun for our listeners to invite their friends over for a retreat day, deepen relationships, make new friends, and discuss ideas, we've made hostessing simple.
Even if you are not into event planning, even if the thought of having a group of women over is intimidating or stressful, we've made the whole process streamlined and straightforward.
Local retreats do not need to be a big deal event. They are fun, casual gatherings of friends to get on the same page and receive the encouragement of learning and of fellowship. Whether
To host a local group, purchase the Hostess Kit rather than the solo registration. They cost the same, both include access to the live retreat and the recordings afterward. The hostess kit includes actual, mailed ingredients for a fun day with friends!
We'll send you stickers, too. Just get your hostess kit by September 13 to get goodies in the mail.
Don't miss out on early bird pricing:
Mentioned in the Episode
The Great Tradition: Classic Readings on What It Means to Be an Educated Human Being
Republic (Hackett Classics)
Norms and Nobility: A Treatise on Education
The Didascalicon of Hugh of St. Victor (Classic Reprint): A Medieval Guide to the Arts; Translated From the Latin With an Introduction and Notes